Online Gardening Books
Our online gardening books belong in the home of every gardener! Complete with pictures and charts, and supported by years of experience, lawn care and gardening secrets have never been so easy to understand.
Our Easy Book Series is written for you, the home gardener. These online gardening books are brimming with easy to follow, step-by-steps guides about gardening flowers plants & trees... the right way!
---
Easy Lawn Care is your complete lawn care program!
Discover everything you need to know about: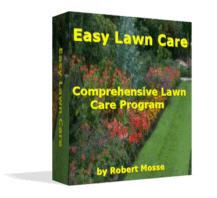 How to grow grass

New lawn care

Renovating an old lawn

Combating lawn disease and pests

How to properly mow your lawn

All the right management practices for home lawns
And there's much more inside. Great charts and diagrams ensure that you'll know exactly what to do, and when to do it. Our goal is to help you have the most beautiful, vibrant lawn ever, plus help you avoid costly mistakes.
Find out more about our gardening ebook, Easy Lawn Care.
---
Learn rose gardening the easy way, with
Easy Rose Gardening
It's time to take the worry and toil out of growing roses. Most online gardening books are simply too hard to follow, or don't go into the important steps that we do.
Here's what you'll learn, in this easy-to-follow, step-by step guide: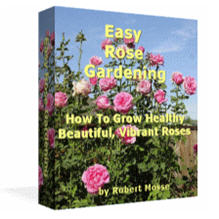 What the different types of roses are, and what they need

All about designing a rose garden: Preparing the soil, the rose bed, and how to plant roses

Layering, cuttings and budding

Reconditioning old rose gardens

How to prune rose bushes

General rose care

Showing your roses - it's fun, and you'll learn a lot!
There's much more inside, all clearly presented so your rose garden will succeed. Learn rose gardening and enjoy your roses... don't dread them!
Find out more about our gardening ebook, Easy Rose Gardening.
---
We think you'll agree, our online gardening books are a fabulous bargain... and you'll see remarkable results. Each of our online gardening books are instantly downloadable so you can be on your way to a truly fabulous home landscape.
Stay tuned for more great online gardening books to add to your EZ Book Series Collection!